Progressive Goth and the avante garde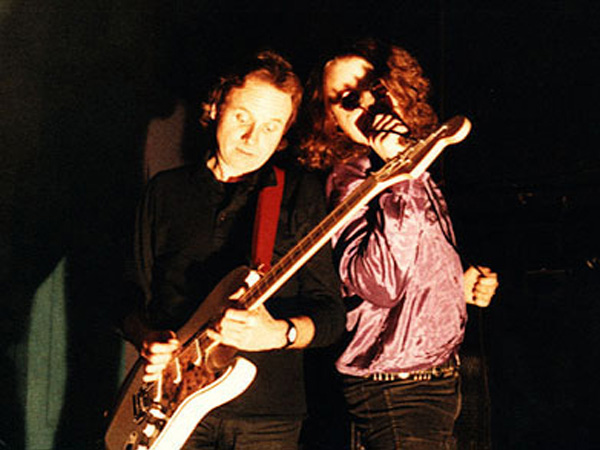 Songs penned by Dave Turner and Neil Thomas became the basis for starting up The Inquisition with Granville Bowen (drums), Russell Hodgeson (bass) and later Darren Bellerby joining on keyboards.
The song-writing duo had a passion for four-tracking in Dave's home studio (a process using ordinary cassette tapes to record a maximum of four instruments or voices) and this resulted in a prolific outpouring of avant-garde and highly original music which translated very well into live rehearsals. Four such songs were developed further at Carl Stipetic's In A City studio on Canal Road, Bradford - forming the 16 track demo 'Flowers in Vain'. This showcased the live feel that the band were capable of.
---
The Photo Archives
Flowers in Vain [EP]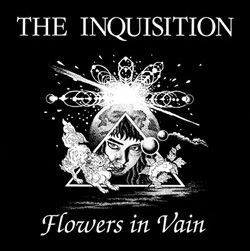 Four songs recorded at In A City Studio, Bradford in August 1990.
| | |
| --- | --- |
| Your browser doesn't support <audio> element. | Divisions |
| Your browser doesn't support <audio> element. | City Braves |
| Your browser doesn't support <audio> element. | Sand to Soil |
| Your browser doesn't support <audio> element. | The Human Revolution |
---
The line up
Neil Thomas - Vocals
Dave Turner - Guitar
Darren Bellerby - Keyboards
Russell Hodgeson - Bass
Granville Bowen - Drums

Later, Dave was replaced by Guy Birtwhistle and Russell was replaced by Christian Topman
---
Demo songs
| | |
| --- | --- |
| Your browser doesn't support <audio> element. | Comatose |
| Your browser doesn't support <audio> element. | Sand to Soil |
| Your browser doesn't support <audio> element. | August |
| Your browser doesn't support <audio> element. | Change Your Mind |
| Your browser doesn't support <audio> element. | Inside & Under |
| Your browser doesn't support <audio> element. | Scarred & Disillusioned |
| Your browser doesn't support <audio> element. | H2O |